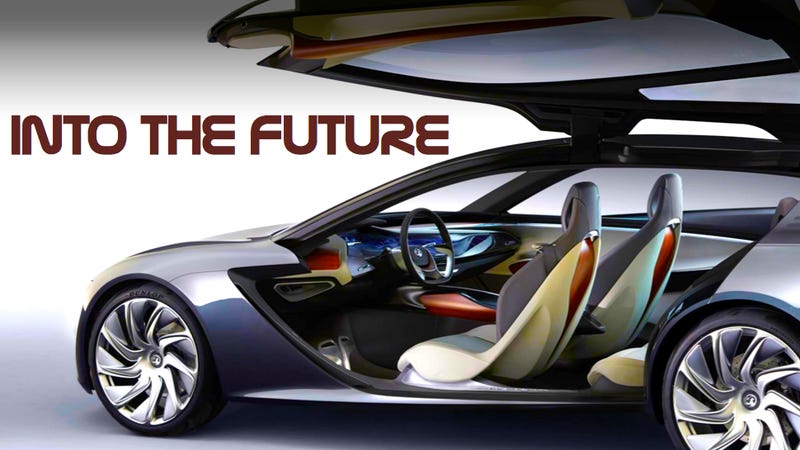 The rise of tiny LED projectors, steel-strong composites that bend like rubber, and advanced propulsion systems have given designers the ability to make car interiors that appear as beautiful as we hoped cars of the future would look. And these are more than just concepts, they're all for sale now or coming soon.
While the Frankfurt Motor Show is the world's largest by size, it's typically where automakers show off their important mass-market wares and not fanciful concepts. Therefore, the vehicles they've shown almost all are going to production or have some production intent.
Gaze into the future where you won't mind being stuck in your car and, in fact, you may prefer it.
Porsche 918 Spyder
Key Feature: The cockpit is portioned, star-fighter style, between the driver and the passenger. In between the two of them is a new type of black panel tech that gives full control of the 918 Spyder's controls including the climate, wings, lighting, and infotainment.
How It Will Impact The Future: The Porsche 918 Spyder the fastest hybrid in the world. It looks like sex, goes like stink, and doesn't ruin the planet. It's a race car for the street. It's for sale now. It sets the bar for future performance cars.