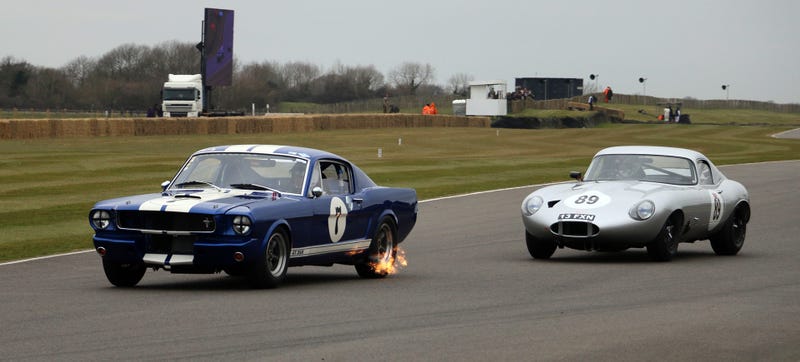 The greatest contemporary flamethrower is the McLaren P1. Go back in time though, and the fire from those exhaust only get more violent.
It's a curious thing. At the 74th Goodwood Members' Meeting, the Gerry Marshall Trophy had three Chevy Camaro Z28s. Two from 1974, and one from 1979. Yet it's only Faberge Racing's #1 '74 that keeps spitting flames year after year.
It's the same with the GT40s. Lord March got together thirty mk1s for the Alan Mann Trophy, yet only about five of them wanted to grill whatever dared to come too close.