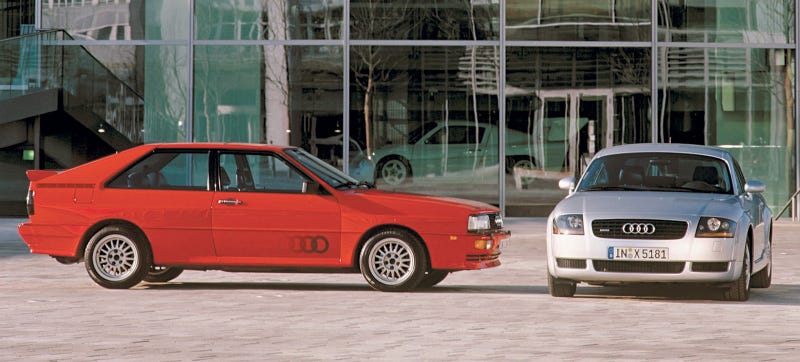 By the time this picture was taken in 2001, the car hiding in the background wasn't a secret anymore. But in its day, it was one of Audi's greatest behind-the-scenes projects.
Behind the then-new first-generation Audi TT and the original Audi Quattro is Audi's Group S prototype.
You can read a full history of the car right here on IEDEI, but I'll give you a quick summary.