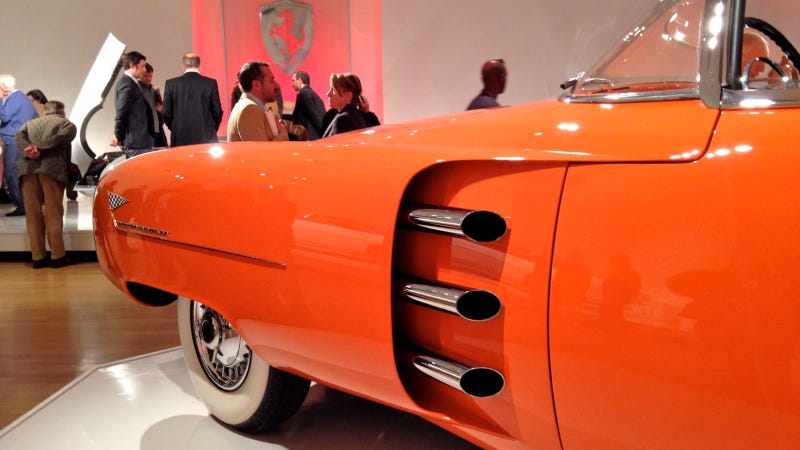 While the sheets are being lifted off the latest and greatest in LA and Tokyo, the first New York City auction of ultra-exotic historic automobiles in a decade is on this week. Sotheby's and RM Auctions have spent some six months organizing "The Art Of The Automobile"— a live auction in Manhattan today at which thirty four cars will be sold for an expected total of over fifty million dollars.
The name of the show didn't sound particularly creative to me but it has significance, which was explained by RM Auction's Vice President Alain Squindo:
"We wanted to tell the story of the automobile to people who are not car people. We're displaying these vehicles as art."
Indeed, the pre-sale show I attended was better appointed than some art museums I'd been in. I can also confirm they had successfully attracted non-car people, after overhearing a visitor describe a 1955 one-off Lincoln as a "Corvette" and another call a BMW 507 "the first convertible."
That's ok, we can't all be four-wheel fanatics. Thankfully, badge-wearing staff experts were on hand and graciously sharing their knowledge with anyone who inquired, regardless of whether or not they looked like they were in the market for a seven-figure car.