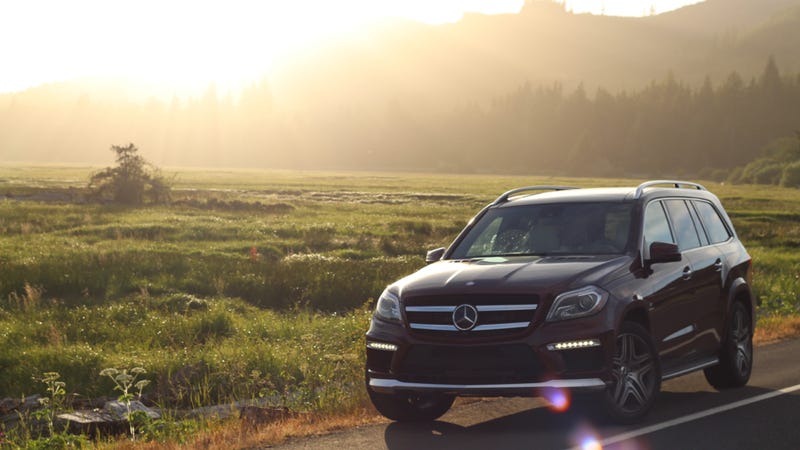 Almost everyone I know loves hot rods. Almost everyone I know hates fast SUVs. But a fast SUV is the modern hot rod. It. Makes. No. Sense.
(Full Disclosure: Mercedes wanted me to drive the GL63 AMG so bad that they offered to let me take it on a road trip with friends through the Northwest of the USA and some place called "Canada." I also saw two dead people while in this "Canada.")
Just last week, friend of Jalopnik Doug DeMuro went on a bit of a tirade about how the drivers of performance SUVs are the most hated people on the roads. I used to totally agree with him. I saw absolutely no point to an SUV that uses enough gas to earn a trophy from OPEC and isn't necessarily better in any discernible way than a lower model.