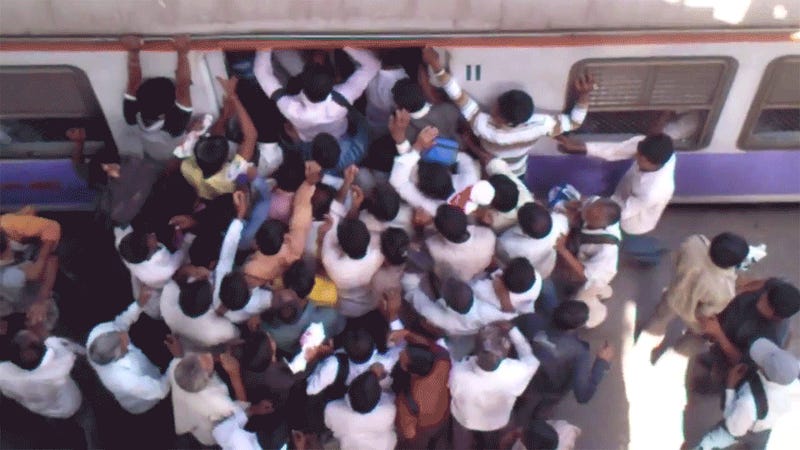 If you think your city has a terrible public transport network, visit these places and see what they're dealing with. Here are the ten worst systems out there according to our readers.
---
10.) Los Angeles
Here's the complaint from a local:
The Los Angeles Red Line subway system. It doesn't go anywhere, it's too short, it's too expensive, and there's also, you know, building a fucking subway in the most earthquake prone part of the country near a faultline, cause that's a fucking DYNAMITE idea.

Seriously, the red line is unusable and the buses suck here too.

It's a pity, cos we -did- have working public transit at one point...
And here's the answer from renniSaint, who happens to be working for the company:
As an engineer who happens to design for the LA Metro Subway system, I will say that it is currently not that extensive. However, we are trying to rapidly expand the system but that isn't cheap or easy. As to safety, contrary to what you might think, being underground is safer in an earthquake. Surface waves dissipate at a square rate, while body waves dissipate at a cubic rate. Trust me, you'd rather be underground than in any tall building during an earthquake. Also subway tunnels are tubes, quite a strong geometry.

Now if you want to complain about LA Metro public transit the green and blue lines.... those suck.

Finally, complaining about LA's lack of public transit is kind of like complaining about the U.S.'s lack of high speed rail. It is all about density. NYC has nearly FOUR TIMES the population density of LA.
Suggested By: itsNitroNickdude, Photo Credit: JoeInSouthernCA
---
9.) Detroit
Smart, but not finished according to Auto Guy:
Actually, the Detroit People Mover works pretty well. It does exactly what it was intended to do: Transport folks around downtown Detroit destination in a looped configuration. It's been doing so reliably since the 87's, and uses magnetic induction motors and runs under computer control — pretty advanced stuff, especially for the day. It's not the PM's fault that the rest of the system (Detroit Subway) was never built.
Suggested By: Patrick Frawley , Photo Credit: javYliz
---
8.) New Orleans
New Orleans Transit seems to be pretty useless unless you live or work near one of the few streetcar lines:
It only runs in the city on New Orleans, and does not connect to any of the surrounding suburbs. Makes it pretty useless for many of the people who work in the city. Also, no service from the airport, because it is in Kenner, not New Orleans.
Suggested By: KMarino, Photo Credit: smaedli
---
7.) Minneapolis
MacGuffin is not impressed by the Minneapolis metro service. Here's why: