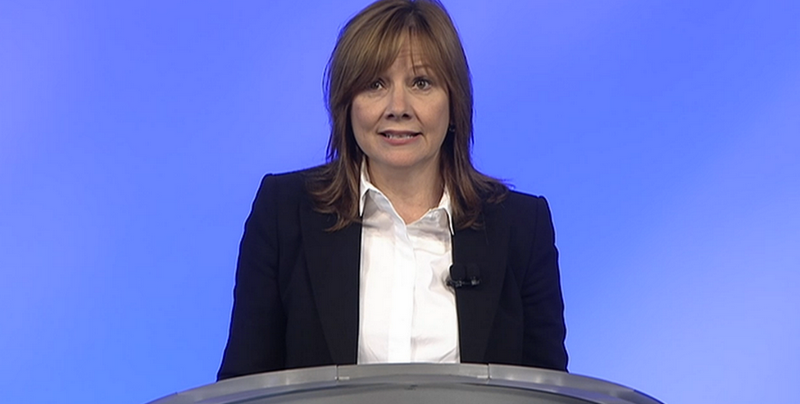 General Motors CEO Mary Barra addressed reporters this morning as part of a full day of briefings and announcements related to their own internal ignition switch defect investigation. Here are the three biggest takeaways.
1. There Was A "Pattern Of Incompetence And Neglect" But No Conspiracy
The so-called Valukus report found that there was no conspiracy and no one made a decision based on saving money, but that there was neglect at multiple levels, that the processes were broken, and that the company was basically incompetent in handling this.
Throughout the entire 11-year history, there was no demonstrated sense of urgency, right to the very end.

The ignition switch issue was touched by numerous parties at GM – engineers, investigators, lawyers – but nobody raised the problem to the highest levels of the company.

Overall, the report concludes that from start to finish the Cobalt saga was riddled with failures, which led to tragic results for many.
2. 15 People Removed From Their Positions, Five People Disciplined
Whether they were fired or retired out — and even though there was no conspiracy — they still got rid of more than a dozen people for not doing better:
Fifteen individuals, who we determined to have acted inappropriately, are no longer with the company. Some were removed because of what we consider misconduct or incompetence. Others have been relieved because they simply didn't do enough: They didn't take responsibility; didn't act with any sense of urgency.
Perhaps that will be a lesson for everyone else.
3. There Will Be "Compensation" For Victims
This had the least amount of information to back it up and it sounds like they're going to push this a little bit as Ken Feinberg will be responsible for figuring it out.
Consistent with our priority to do the right thing for those that were harmed, we will be implementing a compensation program for those who have lost loved ones or who have suffered serious physical injuries as a result of an ignition switch failure.
You can read her full statements below: