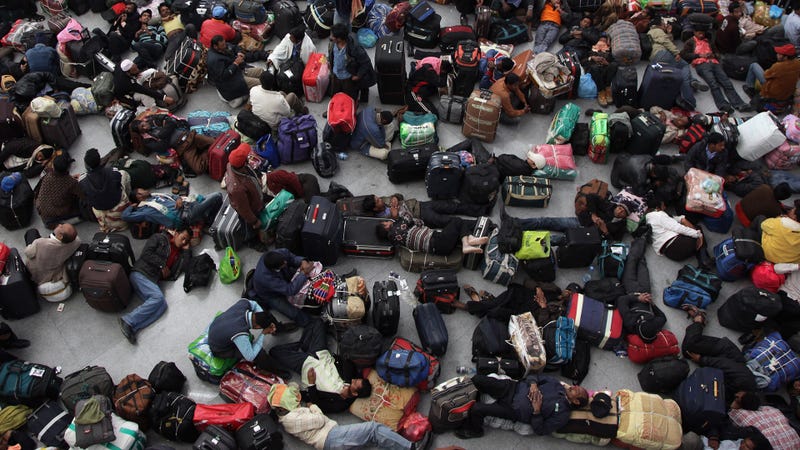 If your plane gets delayed due to weather, that's bad luck. If it's a mechanical issue, you start worrying. If it's because of some lazy people, you're angry. But here are ten delays worse than all of that.
---
10.) 8+ Hours On A Stranded Northwest Plane
8.5 hours cost Northwest $7.1 million, as doodon2whls explains:
Northwest Airlines. New Year's Weekend 1999. Thousands of passengers stranded, and hundreds couped up on aircraft for more than 8.5 hours on the arctic tundra formerly known as the tarmac.

It was so bad, the Department of Transportation opened an investigation and filed a report on the whole debacle.

It cost NWA $7.1 in settlements with passengers...

My wife and I drove our brand new 2 month old XJ into that storm. It wasn't bad hauling across Ohio, but once we got off of I-80 and headed north on I-75, it got ugly. We immediately stopped for gas while we could and motored on home to Oakland County. Jeep: 1, Snowstorm: 0.
Suggested By: doodon2whls, Photo Credit: Mulad