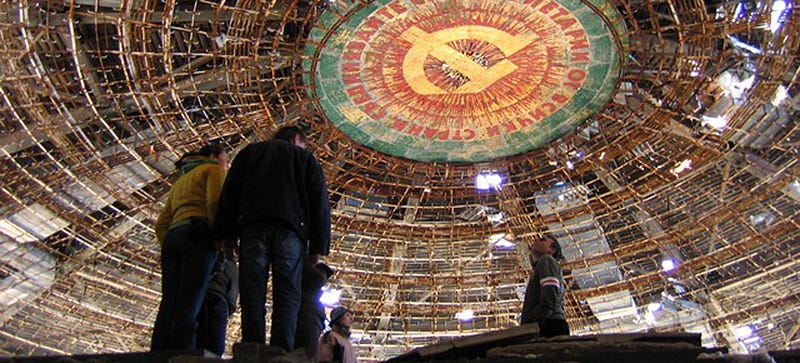 The most unexpected things always seem to be in the absolute middle of nowhere. Maybe that's part of what makes it all so weird. These are the ten most jarring things Jalopnik readers have seen out on the open road.
---
10.) Drive-Through Strip Club
Never before has there been an easier or more efficient way of getting aroused while on your way home from work or when in the middle of a road trip. Reader Rai-Fox can tell us a bit about this very exceptional business:
This section of Pennsyltucky "highway" has half a dozen or more gentlemans' clubs over as many miles, ranging fron sketchy to terrifying, peppered between farms and evangelical chuches, but this one definitely takes the prize.

It was, fortunately, closed before the first time I ever saw it, saving me the mental agony of deciding if finding out how a place like that actually worked was worth the horrors I might actually bear witness to there.