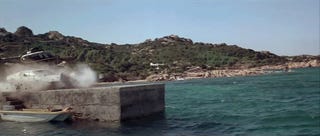 The idea of deliberately sinking a ship deep under the sea level is frightening enough as it is. These ten submarines, though, make other subs look ordinary.
---
10.) Japanese Kaiten Suicide Subs
As you know, no nation does suicide better than the Japanese. Therefore, when the Second World War reached the Pacific, they introduced devices such as Kamikaze planes, Shinyo suicide boats, Fukuryu human mines and the Kaiten human torpedoes.
While these were very effective and Kaiten means "the turn toward heaven", the moment when the lid was welded above their heads must have been a bit depressing.
Suggested By: Blondude, Photo Credit: Wikimedia Commons