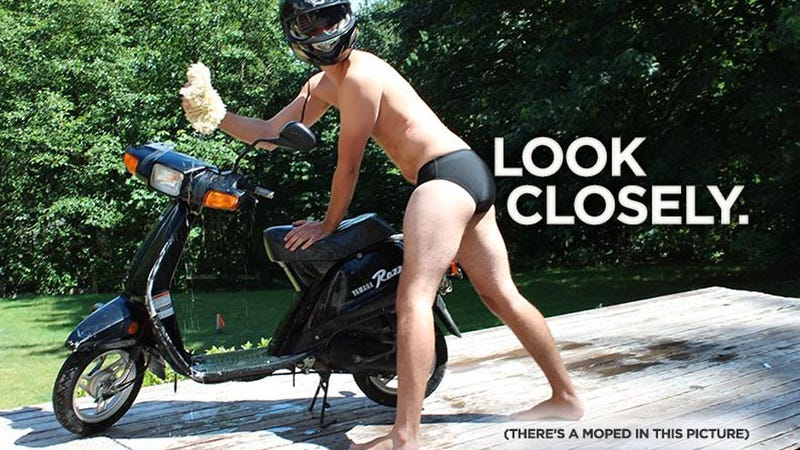 The nice thing about shopping for a car on Craigslist is that you can trust you'll deal with a well-adjusted, down-to-Earth seller. No wait, you're gonna sort through a metric ton of nutsos.
---
10.) The Whalemobile
It's a whale. Built out of a Yugo. The eyes blink red and everything.
Suggested By: Rory_Carroll
---
9.) Girlfriend Pregnant, Wife Mad
This Corolla listing describes a lifetime of bad choices.
Great runner. Girlfriend pregnant , wife mad must sell all my toys . U must take items on car. There is bbq parts, arrows, mt. Dew cans. There may also be a few items that u may throw away.
Suggested By: jmpSTI980
---
8.) Free Car, Possible Bonus Mafia Corpses Inside
A 'free car' listing in Colorado Springs stated that there's a car buried at the back of the seller's property, possibly filled with corpses.
"I don't think anyone's in it but I'm not sure. Mafia people used to live around here. You'll need a bobcat to dig it out"
Suggested By: uncalbe50
---
7.) Will Trade Mustang For Weed
Two pounds of weed for a Mustang 5.0? Sounds like a good trade for one Bay Area resident.
Suggested By: dealieD712
---
6.) Unexplained Batmobile
This guy is selling his fairly ordinary 1998 BMW 528i. What he fails to mention, even in the slightest, is that there's a full-size Tumbler parked next to his car.