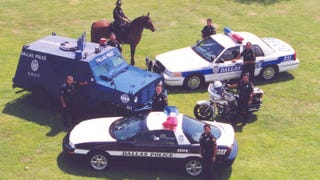 Police cars should be easy to recognize and project authority. They need an interesting, cool design that makes them stand out. Here are ten departments that really missed the mark with their cruisers.
---
10.) Tennessee State Troopers
Apart from being very beige, Tennessee State Troopers also have to deal with the questions surrounding that break in the line at the back.