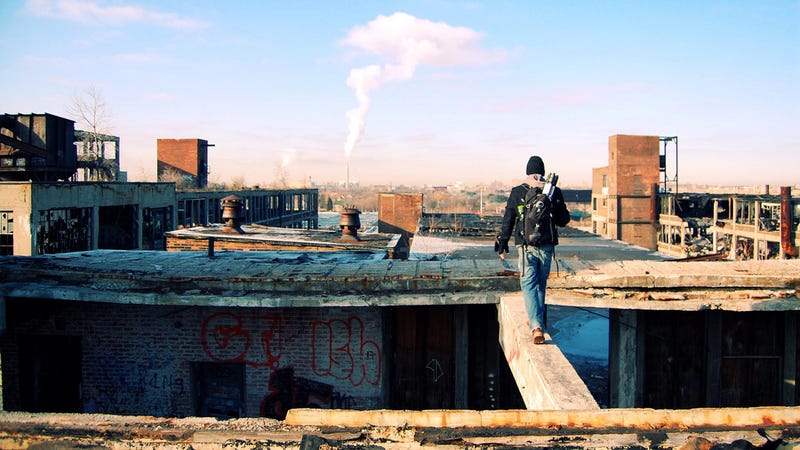 A massive building with broken windows. A large but empty piece of tarmac somewhere in Michigan. A hidden test track in the woods. There are so many abandoned car factories in the world that selecting the ten most unbelievable was a challenge, but here they are.
---
10.) The DeLorean Plant, Dunmurry, Ireland
If you want to see how things went at the factory where everyone's favorite movie car was born, check out this video. What you can still find there today though is DeLorean's own test track. It doesn't get more haunted than this tarmac covered in shattered dreams in the land of fairies.
You'll find it right here in case you want to climb fences.
Suggested By: Grand Moff Talkin', Photo Credit: Bill Anderson via 28 days later