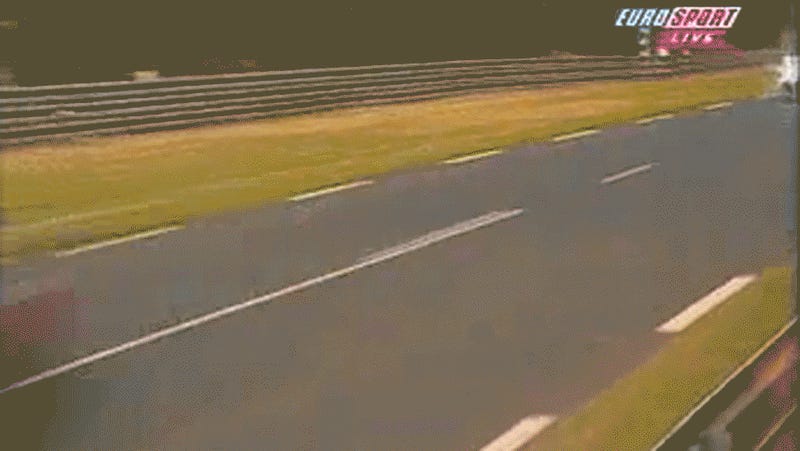 The 24 Hours of Le Mans is the world's most prestigious endurance racing series. Since 1923, it has been the greatest challenge of driving skill and racecar engineering. And the next one starts tomorrow...
While we wait for 2013's most memorable moments, here are ten from earlier races:
---
10.) Peugeot losing their last car in 2010
With a massive fireball, all the hard work of Peugeot went up in flames in 2010. Meanwhile, Audi was having a blast. Peugeot decided to quit Le Mans two year later, leaving newcomer Toyota to deal with the Germans.
Suggested By: Sennafan88

---
9.) Derek Bell flat out with a Porsche 956 in 1983
Have you ever seen how stable a Bugatti Veyron is at very high speeds? Well, keeping a Porsche 956 on the road with its 635 horsepower turbocharged Flat-6 at full rage in the original Mulsanne straight was a very different story. Bell is clocking something around 246 miles an hour here.
Suggested By: Patrick Frawley

---
8.) Mercedes-Benz flipping out in 1999
The 1999 CLR-GT1 had serious problems in the aerodynamic department that even a McLaren F1 couldn't fix. They flipped in practice, then flipped again in the race. Instead of dealing with the issue, Mercedes-Benz left Le Mans to continue in DTM, a slightly slower series.