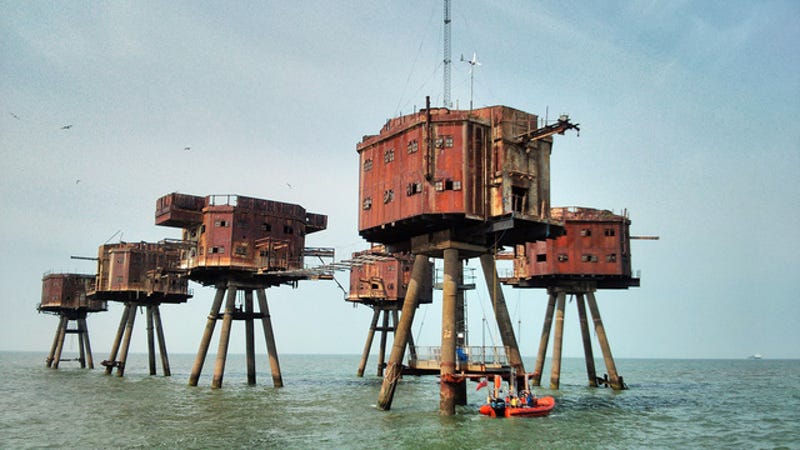 War doesn't last forever. These ten buildings seem to.
---
10.) Fort Ord, USA
If you feel bad for all those abandoned Olympic facilities from the last four decades that cost millions but did not serve the public after the games, how about Fort Ord, one of the largest US military bases that was closed in 1992 and happens to be very close to Laguna Seca? TheCrudMan:
Fort Ord, California has some really cool stuff like this abandoned Olympic size swimming pool. Also rows and rows of abandoned barracks and larger buildings. All with an ocean view.

The coolest thing about this place, and what makes it so impressive, is that it is an example of beautiful decay....placed in the middle of the natural beauty of the California central coast, off of HWY 1. It is such a weird place and yet somehow it works so nicely where it is. I hope they never tear it down.
Suggested By: TheCrudMan, Photo Credit: TheCrudMan