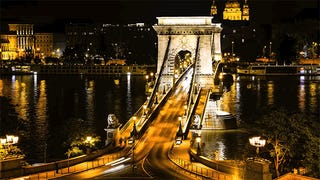 If we have to cross water or a crazy gaping ravine, we might as well do it in style. These are the ten most eye poppingly gorgeous gap crossings in the world.
---
10.) St. John's Bridge, Oregon, USA
Back in the thirties, they really knew how to build a suspension bridge. Gothic style! Thank Mr. David B. Steinman for this masterpiece, Portland!
Suggested By: Sportwagons, haulin' stuff and haulin' balls, Photo Credit: onedeuxpunch