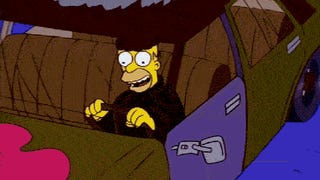 From the biggest organized crime scams to the dumbest small-time mistakes, car theft doesn't get much more out-there than this.
---
10.) Trying To Steal A Car Full Of Cops
"He's not one of your smarter ones," is how the US Marshals described a Louisiana man back in 2012 after he tried to steal a car containing a State Police detective and two members of the U. S. Marshal's Fugitive Task Force. The full story is right here.
Suggested By: You're killing me smalls, Photo Credit: Louisiana State Police
---
9.) The Genovese Crime Family Chop Shop Network
This was the ring of car theft in New York City for years. They ran the organized car theft game, funneling stolen cars into numerous chop shops, notably for selling off airbags. Here's how the family went down.
Suggested By: mr_gofast, Photo Credit: Chop Shop
---
8.) Making James Bond's Aston Martin DB5 Disappear
One of the famous Aston Martin DB5s used for effects in the James Bond movies remains lost after it disappeared in 1997, as Jalopnik reported a few years back.