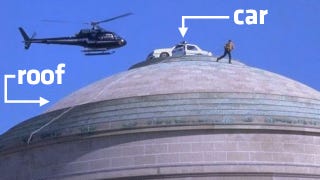 And you thought covering your buddy's car in post-it notes was good.
---
10.) Google Tesla Batmobile
Take a standard car prank idea and add the budget of Google employees and you get this. Google co-founder Sergey Brin's Tesla Model S had his Model S turned into this Pepto Bismol Bruce Wayne mobile last Spring.