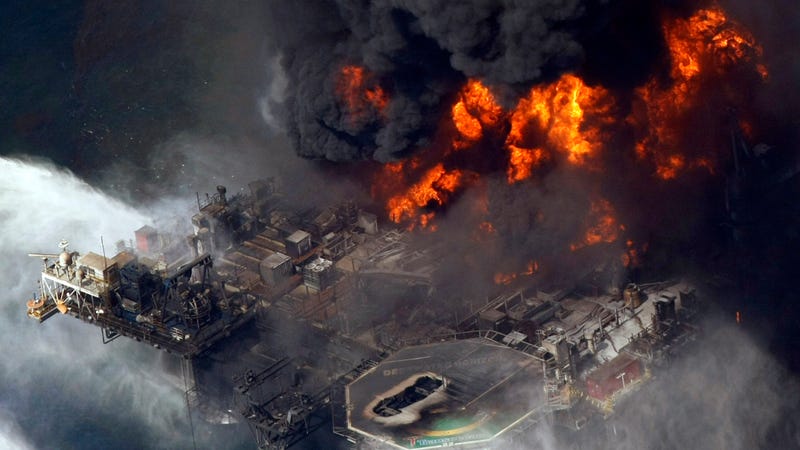 Industrial disasters. Bad design, lack of maintenance, human error, mother nature, bad luck, or some combination thereof. Here are the ten worst in recent history.
---
10.) The Chicago flood, 1992.
You've got to be careful when digging holes under a river!
According to this source and confirmed by Wikipedia:
On April 13, 1992, adjacent construction tore a 20-foot-long hole through the wall of a tunnel 20 feet beneath the bed of the Chicago River, some 50 feet beneath downtown Chicago. Over 200 million gallons of water surged through an extensive series of underground tunnels, affecting more than 30 major buildings, including City Hall and the financial markets. Lower levels of major office high-rises held up to 40 feet of water, and the city center was evacuated out of fear that electrical or utility connection failures could endanger lives.
Suggested By: rawtoast, Photo Credit: AP Images