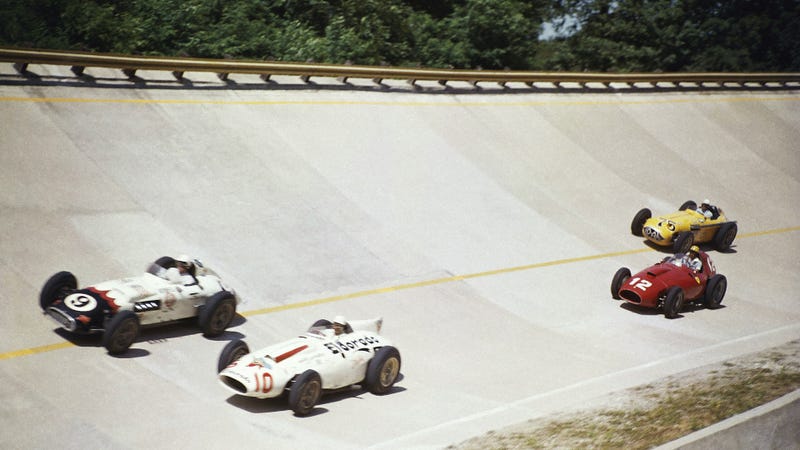 Nascar isn't the only series where drivers forget to turn right for a while. These ten tracks show just how crazy the rest of the world is about going around in circles.
---
10.) Autodromo de Sitges-Terramar, Spain
Top speed: 105 mph
Built in 1922 near Barcelona, the oval is best summed up by toyotasupraman:
Pre-war racing track, which means two things:

1) Not exactly oval, more kind of a bean shape.

2) Steep with a capital S.
60 degrees, to be precise. It's in pretty decent shape considering that the last time it held a race, Eisenhower was the President.
Suggested By: toyotasupraman