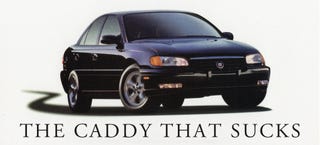 Here are ten cars that couldn't, shouldn't, live the American Dream. Mostly (but not entirely) because they were crap.
---
10.) Mercedes C-Class Coupe
"Luxury" and "hatchback" don't mix in America. Coming up: cheap interiors at a high price.
Mercedes returned to the formula with the CLA.
Suggested By: Ill_Mac
---
9.) Scion iQ
While it will baby, the Scion iQ offers less for more than any small car on the market. That might still work in Europe or Asia where space is very limited, but Americans are not buying.