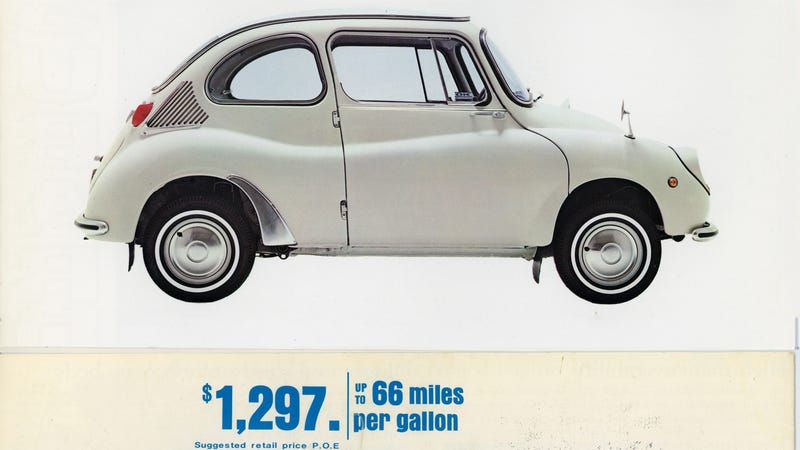 The cheapest car on sale in the US today is the Nissan Versa at $12,780. That's a good deal, but the following ten were even cheaper when they hit the market. These are budget cars at their best.
All of the prices listed are adjusted for inflation and listed in 2013 dollars.
---
10.) Morris Minor
You could have it for: $12,500
The Morris was cheap, but not that cheap. What's remarkable about that price is that when the bean counters actually looked into the numbers after the merger into British Leyland was complete in 1968, they realized BMC lost 9 pounds ($168 today) on every car they sold.
That's sort of okay if the product in question is a halo car like the Lexus LFA or the Bugatti Veyron, but not quite right for a mass-produced economy car.