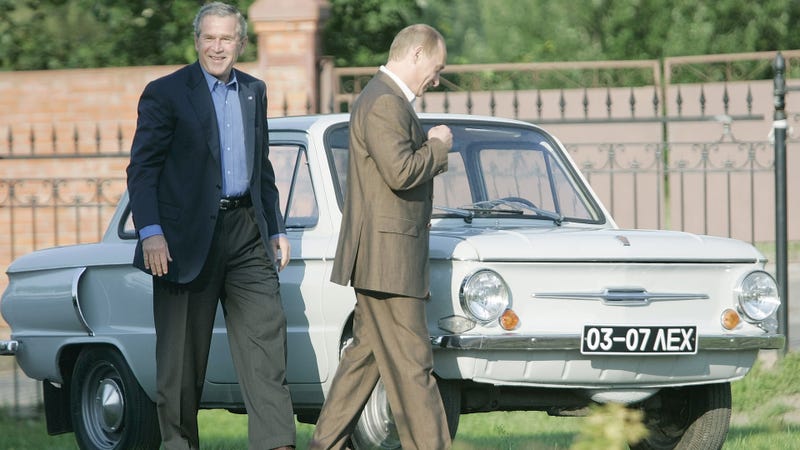 Politicians have chauffeurs and big sedans usually painted black, with optional armor plating. But some of them drive interesting cars too once the shift is over, and these are the ten best.
---
10.) Muammar Gaddafi's Custom Fiat 500
Gaddafi was an asshole, but an asshole with a $130,000 Fiat 500 converted by Castagna to run on electricity with a gas-powered air-conditioner for the ultimate dessert buggy experience.