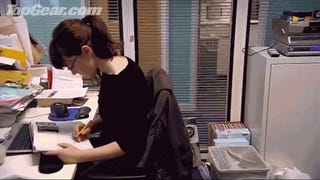 Cars are meant for big country spaces, the great outdoors, the open road. Maybe that's why we always fantasize about tearing through buildings with them. And these are the ten most fantasized-about buildings to drive through.
---
10.) Fiat's Lingotto Factory
You know that scene in The Italian Job when they drive on that roof top test track? Yeah, it's an old Fiat factory where cars were driven up a spiral assembly line, then road tested on the roof. It's pretty much heaven.