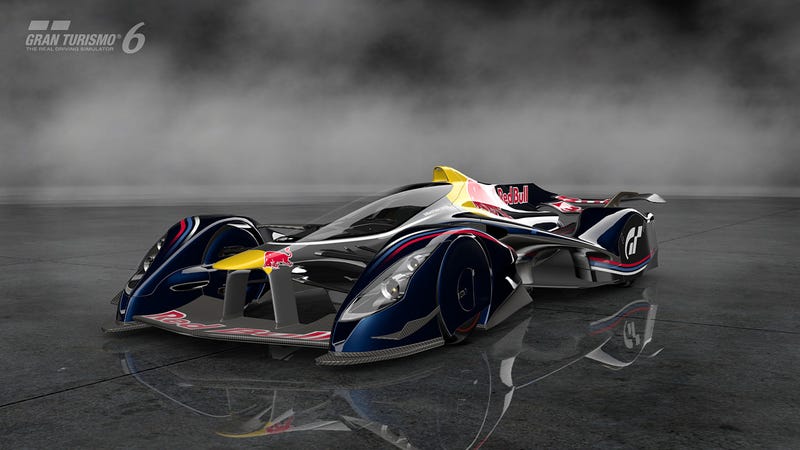 The fastest racing cars today are all built to tight regulations. So what would happen if you took the best designer in Formula 1 and asked him to draw up a car with no restrictions whatsoever? This, the new Gran Turismo 6 concept from Red Bull, the X2014.
The designer in question is Adrian Newey, the very last man who still draws his multi-championship winning cars on paper rather than in CAD.
This is his third 'X' car for Gran Turismo. The first was the X1 aka the X2010 and the second was the follow-up X2011, which recorded a 3:10 Nurburgring lap time in GT5, if that's anything to go by.