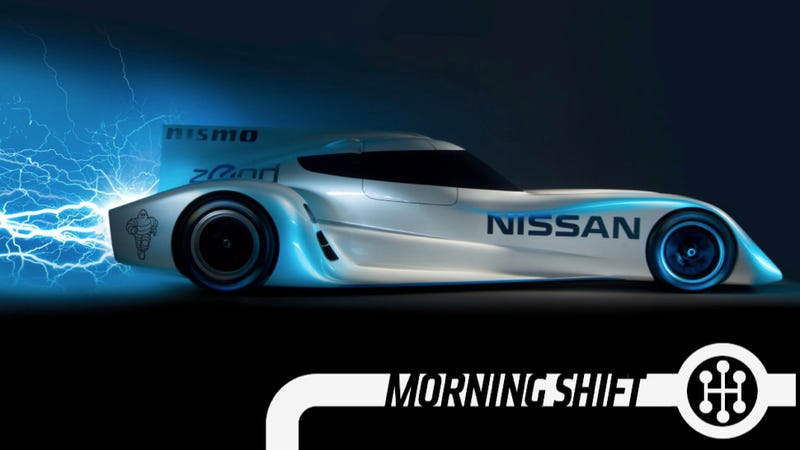 This is The Morning Shift, our one-stop daily roundup of all the auto news that's actually important — all in one place at 9:00 AM. Or, you could spend all day waiting for other sites to parse it out to you one story at a time. Isn't your time more important?
1st Gear: Nissan Unveils Next Year's Very Familiar Le Mans Car
The experimental entry in next year's 24 Hours of Le Mans will be a full electric vehicle that looks suspiciously like the Nissan DeltaWing racer only with a fully electric drivetrain capable of sending the car to speeds over 186 mph.
They're calling it the ZEOD RC, which stands for the Zero Emission On Demand Racing Car. I think it sounds ridiculous, but it looks great and I love that Nissan is continuing to invest in motorsports so they're going to get a big old pass on the name until I have to pronounce it out loud.
As you might suspect after looking at it, a lot of the folks involved in the DeltaWing program are also involved in this one, including designer Ben Bowlby. Realistically, this is an electric DetlaWing Coupe.
They admit that the current battery technology isn't up to a 24-hour race so they're going to have to continue to tweak the rules and their abilities to make it work.
Should be interesting. Why doesn't Tesla have a race team? Those things are fast.
More photos in this gallery.