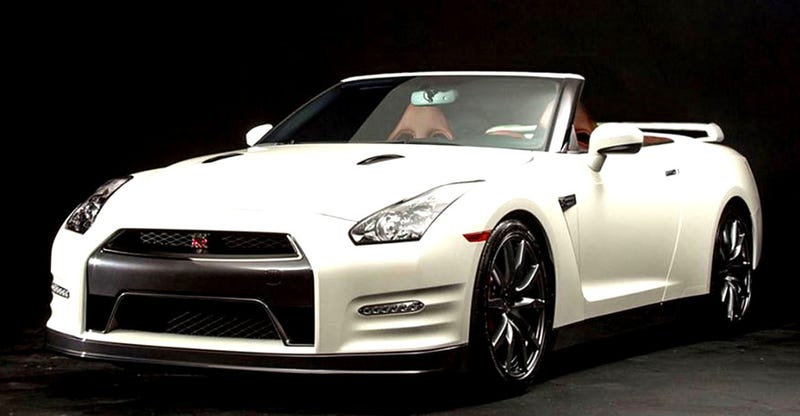 I used to have this theory that every car was made better with a convertible top. I know, handling and structural rigidity, blahblahblah, but for normal driving on a day with good weather, nothing beats the sun and the wind.
Let me put it this way: If I offered you a Chrysler Sebring or a Chrysler Sebring convertible, which one would you take? (And no, you can't take the bus instead, smartass.) You'd take the Sebring 'vert, because at the very least you'll enjoy a nice day as you drive your crapcan around town.
I say "used to" because I was wrong, and this is the car that proved me wrong: the Nissan GT-R Convertible.