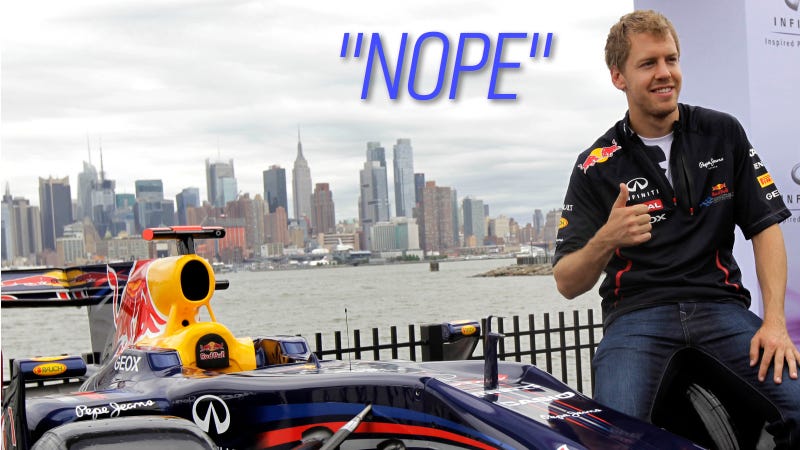 Sad news today for American F1 fans who were hoping to watch a race live in a place that isn't Texas: the embattled Grand Prix of America at Port Imperial, aka the Grand Prix of New Jersey, won't be happening in 2014 after all. Sad face!
NBC Sports this morning reports that the finalized F1 calendar for next year does not include the planned June race in Weehawken, New Jersey, as well as the Grands Prix in Mexico and South Korea.
The last we heard about the New Jersey race, which has been a longshot for some time, was in September when the FIA included it on a provisional calendar. Now it seems it won't come to fruition, or at least, not quite yet.