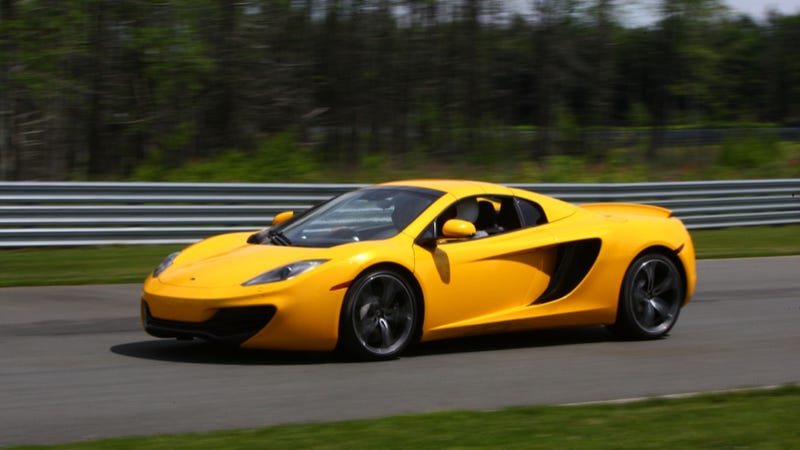 The grass seems greener. The sun brighter. Sounds crisper. Flowers smell flowery-er. I'm a man transformed. And it's all because I drove the McLaren 12C. It's on a different level than any other car I've driven, and anyone who says it's boring is an idiot with no idea what they're talking about.
(Full Disclosure: McLaren wanted me to drive the 12C Spider so bad that they invited me to a track day at Monticello Motor Club where I got to sample the car. I drove up there after work on a Tuesday and they put us up at a nearby Best Western. My room had a jacuzzi in it. I didn't use it.)
We've already reviewed the 12C at length in both coupe and convertible forms, and both sit right at the top of the Jalopnik review leaderboard. I went to drive the car because I've heard a lot from other publications and TV talking heads (Read: Top Gear) that the car is technically amazing, but also a bit boring. Could it be true that a 616 horsepower supercar is boring? I had to know.