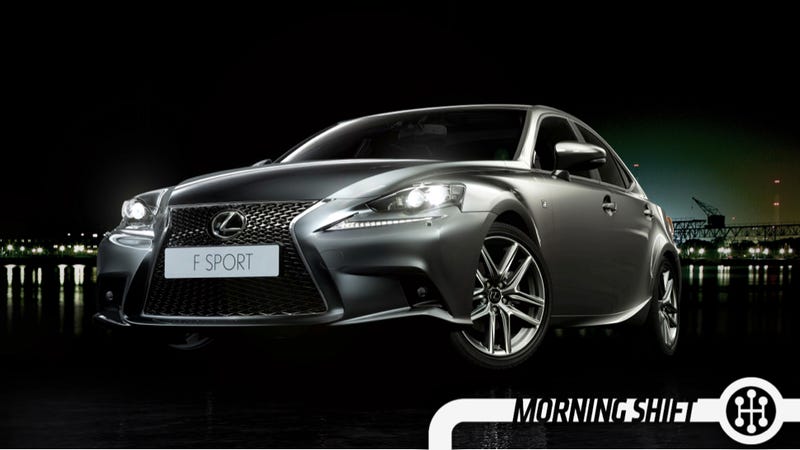 This is The Morning Shift, our one-stop daily roundup of all the auto news that's actually important — all in one place at 9:30 AM. Or, you could spend all day waiting for other sites to parse it out to you one story at a time. Isn't your time more important?
1st Gear: Consumer Reports Slams Lexus IS 250, Doesn't Like Q50 Much Either

Having all agreed that, short of maybe the aging Acura TSX, there's no car that Honda's luxury arm builds we actually like, we've got both Lexus and Infiniti to choose from in picking a luxury performer from Japanese automakers.
Infiniti has always been middle-of-the-road, but they've built nothing as despicable as the all-but-a-Camry ES and I've always personally like the G37 in sedan form.
Consumer Reports has issued their report on the new Q50 and the Lexus IS 250 and they come to a similar, if not harsher sounding conclusion: You should still buy the G37, which is now cheaper.