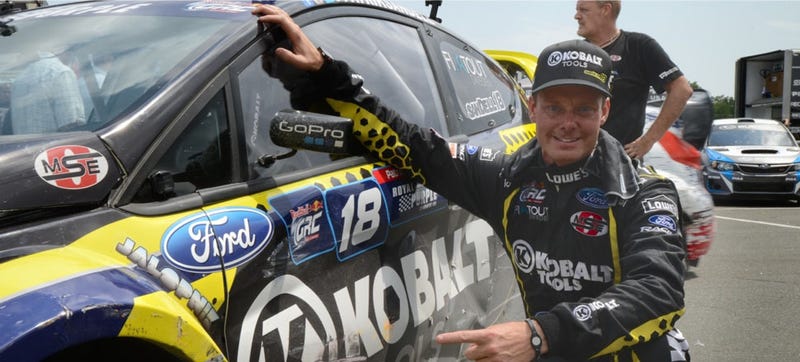 There are a few rules to racing. Hit the apex, power out of the corners, and one more – the Jalopnik Bump. If you want to win, you've got to get it. And it's power is clearly permeating.
The Jalopnik Bump can take a few forms. Mainly, the racer needs to either hang out with all you Jalops, or slap a sticker on their car. It sounds simple enough.
It's also been an unstoppable force for a while now, but it really came to prominence when Ryan Eversley dominated at Watkins Glen. Since then it's gotten a top-five finish, won a rally, and rode on an incredibly fast BMW racer.