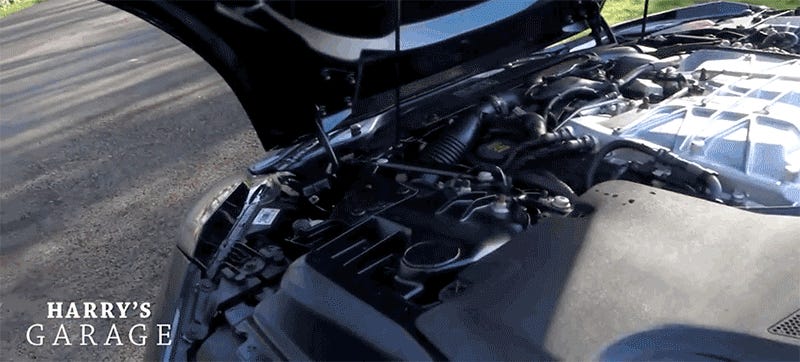 We might be able to have a look at the gorgeous engines of mid-engined Italian supercars, but when it comes to front-engined sports cars, it's all a big coverup. But not in the Jaguar Project 7, by far the nastiest sounding car in Harry's Garage, and possibly anywhere else.
Harry Metcalfe had a lot to do with this car when the company decided to put it into limited production, being the advisor of Jaguar Land Rover for quite some time now. So, it's only natural to see him drive one of the 250 examples Special Vehicle Operations has built as well.
When Evo tested Jagaur's smaller halo car, their conclusion was that it's still slower than a Porsche 911 Turbo. Which is unsurprising, because most moving objects are slower than a 991 Turbo. But the Project 7 wasn't built to chase highly evolved Beetles. It's much cooler than that.