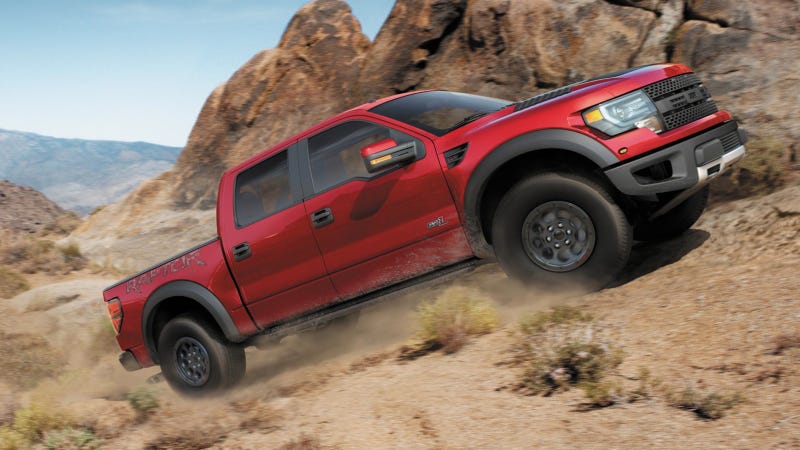 Have you gone out and bought a new Ford SVT Raptor yet? No? Well, then you must be one of the only ones. Ford says that their latest über-truck is annihilating sales records so hard they've had to ramp up production like never before.
As Karl Henkel over at the Detroit News reports, Raptor sales are up 14 percent this year, causing Ford to increase production by a whopping 67 percent. They're now making five Raptors an hour at the Dearborn Truck Plant to keep up with demand that equates to sales of about 1,000 Raptors per month.
It's great to see the Raptor doing so well. As our own Zac Estrada noted earlier this year, the Raptor's 411 horsepower, 6.2-liter V8 and potent standard four-wheel drive will put a smile on anyone's face, even if they're not a hardcore truck person.