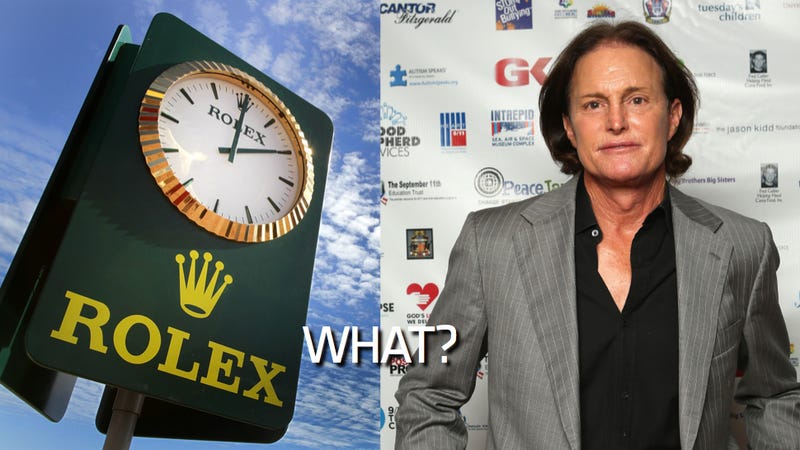 The Daytona 24 Hours, now known as the Rolex 24 at Daytona because sponsorship, is the premier event of the American GT-racing season. You would think it attracts some of the best drivers in the world, and it does. But for some reason it also attracts some of most unusual drivers in racing.
Now, when we say unusual, we don't mean that they're a bunch of clowns or they don't belong anywhere near a steering wheel, let alone a track. We just mean that they're not exactly known for their long and illustrious racing careers, and yet they somehow found their way into the cockpit of a race car. Some of them even have racing in their blood, a secret hobby that no one should know about, lest it interfere with their reality-TV-and-plastic-surgery image. And while there have been a lot of actors-turned-racers at Daytona, some of them stand out in particular.
Given the opportunity to race in the big leagues, all of these people jumped at it. And that should be applauded.
And recognized.
So whether its reality television, NFL quarterback, or the beardless Beardsman for the most beardy-beard band in the world, these people all answered the call.
Bruce Jenner
What you know him for:
Bruce Jenner went through a weird period after winning the Decathalon at the 1976 Summer Olympics, but before marrying Kim Kardashian's mom. He was randomly drafted into the NBA with the 140th pick, even though he never shot a hoop of pro ball, and he was on a few episodes of CHiPs, because why not. And then that whole Kardashian thing happened.
The race:
Jenner actually raced three times, with a DNF in 1980 in a BMW M1, and a respectable fifth overall in 1986 and 20th overall in 1987, both in Roush Mustangs. He returned to Daytona for the fourth and last time in 1988, but he received another DNF. Oh, and he didn't limit himself to Daytona – he also raced at Sebring.