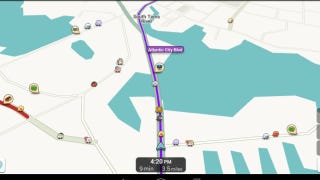 Using a smartphone to get directions while driving currently falls into a legal grey area. The feds want to change that. A proposal by the Obama administration would require restrictions on how apps can be used and even force changes if NHTSA thinks it's unsafe. This will not go well.
The innocuously named Grow America Act – which addresses everything from infrastructure to jobs – includes a section authorizing NHTSA to have a hand in how both built-in systems and navigation apps work.
Currently, NHTSA doesn't have any explicit requirements for automakers to follow when it comes to the controls and information displayed on the dash. Instead, automakers adhere to an informal and voluntary set of guidelines. It's kept the feds off their backs as distracted driving continues to be a favorite pet cause in Washington, but it wasn't going to stay that way.
According to the New York Times, this new proposal would give NHTSA the ability to set restrictions on built-in systems – which automakers support – but also extends that reach to smartphones, going so far as to assess the safety of the app and even require the developer to make changes if it's considered dangerous.