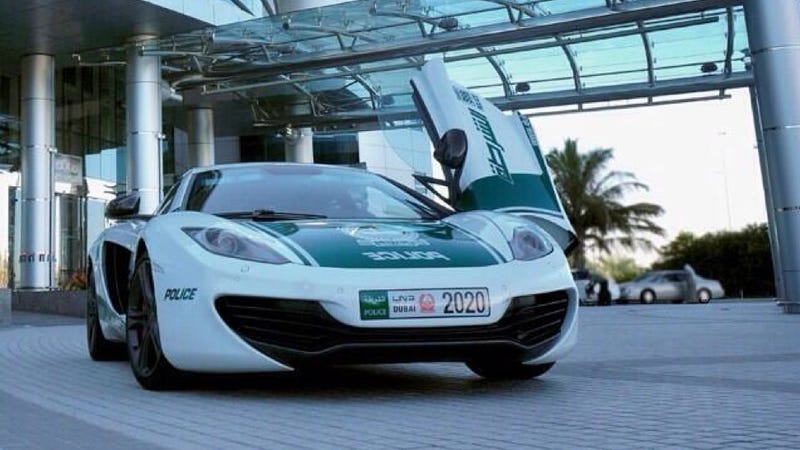 Ask any cop, any real cop: no police department is truly complete without a British mid-engined Ferrari-fighting supercar. Now, the Dubai Police, having done without this necessary crime fighting tool for so long, finally get their own.
The Middle East's fanciest police department added the McLaren to their fleet earlier this month, according to their sometimes ridiculous Twitter account.
Their lineup already has a Mercedes SLS AMG, a Bentley, a Lamborghini Aventador, and most recently, a 700 horsepower Brabus G-Class. I'm sure your town's police department has the same stuff.