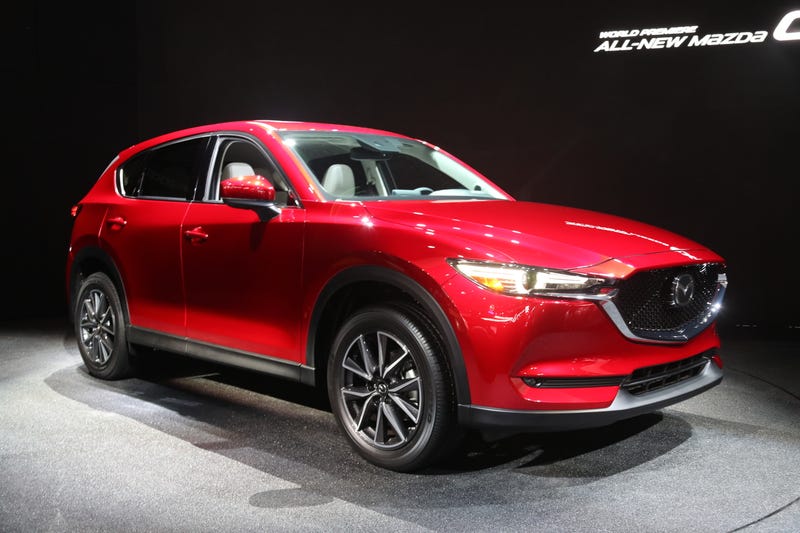 Hey, remember that diesel Mazda engine you were promised way back when? The one that was delayed and sidetracked and then questioned entirely when a certain German automaker decided to ruin oil-burners for everyone? Well, we're finally getting it. Soon. Mazda swears, this time.
Automotive News reports that the fancy-looking 2017 CX-5 crossover that dropped last night is the first part of a big product onslaught from Mazda, one that will include a much more diverse portfolio of fuels. That includes a full electric vehicle in 2019, and a plug-in hybrid vehicle two years after that.
But! It also means the 2.2-liter Skyactiv-D "clean diesel" (they promise) engine will debut in the CX-5 in the latter half of 2017. That's according to CEO Masamichi Kogai, speaking in Tokyo.
This engine has been promised since at least 2012 when Mazda said it would debut on the Mazda6, back when people were actually buying sedans. Then it was repeatedly delayed as Mazda struggled to find a way to make it meet U.S. emissions regulations without an expensive urea injection system (or, presumably, cheating). Here's Kogai in that story explaining the situation: