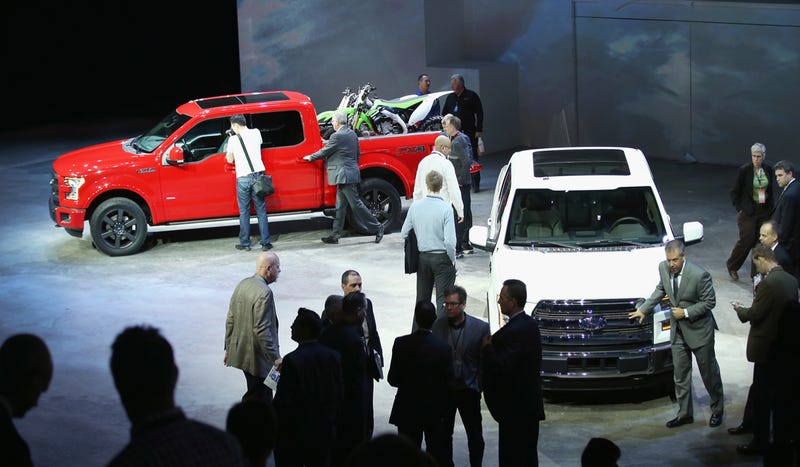 Among U.S. car shows, there's been an increasing trend towards stuff you can actually buy, with bizarro concepts largely killed by the bankruptcy. There was no shortage of real cars at this year's Detroit Auto Show, even if that meant there were no spectacular advancements in alternative energy.
Over at Yahoo! Autos, Neal Pollack said U.S. automakers didn't move the game on enough at the 2014 Detroit show. And that's a problem considering that they stared in the face of death just five years ago.
American cars are too big, and they're not fuel-efficient enough. As I walked through the American show halls this year, I saw mostly toys. When the Big Three try to address that problem, they end up with disasters like the Ford C-Max or the new all-electric Cadillac ELR, machines beloved by neither fuel-economy nuts or American car lovers. The overall strategy has brought the American car industry back from the abyss in the short-term, but it doesn't strike me as a recipe for extended health.
Well, yes and no.
The big story of 2014 Detroit may have been trucks, with the Ford F-150 and GMC Canyon represent truck thinking that didn't exist before Carpocalypse.