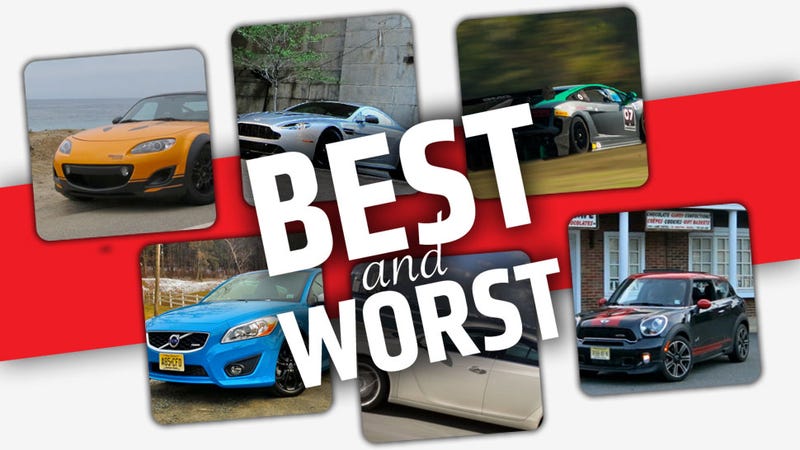 This has been a banner year. Four Lamborghinis. Four Porsches. Three Corvettes. Two Aston Martins. Two Ferraris. A Viper. And the most spectacular Miata you can imagine. I never want to wake up from this coma that I'm clearly in.
One of my main duties here at Jalopnik is to lead most of our road testing. Last year was just the start, but this year we really hit our stride with some of the most incredible cars on the road. Paring down my Google Calendar of test cars to just three bests and three worsts was tougher than making sure Chernobyl was safe for people without radiation suits.
I narrowed it down to cars I had a connection to, that I could see myself owning and driving. A home on wheels, whether on the street or track. A lot of cars I've driven this year have been astoundingly capable and are truly excellent (ahem 2014 Corvette ahem), but they don't strike that secret chord that instantly makes me want one.