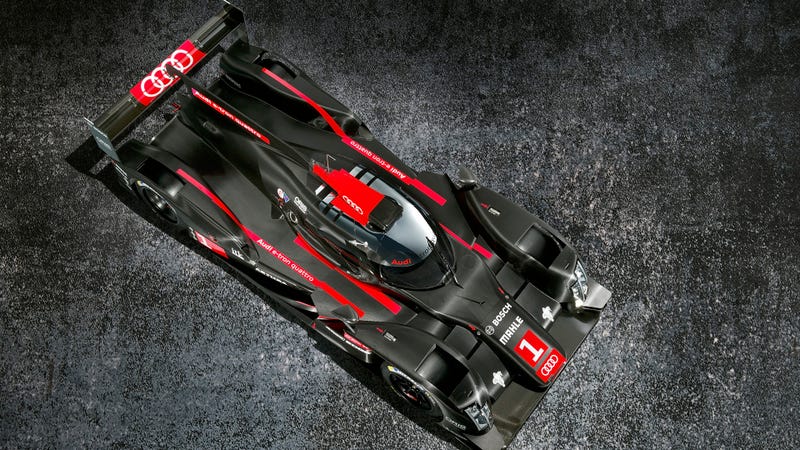 The teams are getting ready for the 24 Hours of Le Mans, and since Audi is the one they all want to beat, it's time to see a few of the innovations that made Ingolstadt win twelve and a half (since the Bentley was using an Audi engine) of the last fourteen races.
Audi R8 (2000-)
One of the most successful race cars of all time, the R8 debuted in the American Le Mans Series in 2000 and won the 12 Hours of Sebring straight away. There was more to come.
TFSI engine (2001)
A turbocharged V8 with direct injection and the ability to immediately start again, shortening the stopping times in the pits while making more power output available. A dream come true for endurance racers.
Following the first Le Mans success, Audi's customers could order the first production model featuring gasoline direct injection with turbocharging, the Audi A3 Sportback in 2004 proving that Le Mans is not wasted money but indeed the perfect testbed for new technologies.
V12 TDI (2006)
After winning everything using gasoline, Audi switched to a V12 diesel also using common rail direct injection and twin-turbocharging. They won the race seven times on TDI power, but the heavy V12 couldn't stay for long.
The Audi R15 TDI replaced it with a V10 in 2009 in order to save some weight, but downsizing couldn't stop there.
V6 TDI (2011)
In 2011 came the R18 with a 3.7 V6 TDI and a single turbocharger instead of the previous twin-turbo setup. It was slightly down on power, but the fuel savings made it unbeatable.
Safety was also vastly improved by the innovative carbon fiber construction. And they needed every bit of it. Don't forget that Le Mans prototypes are faster than an F1 car.