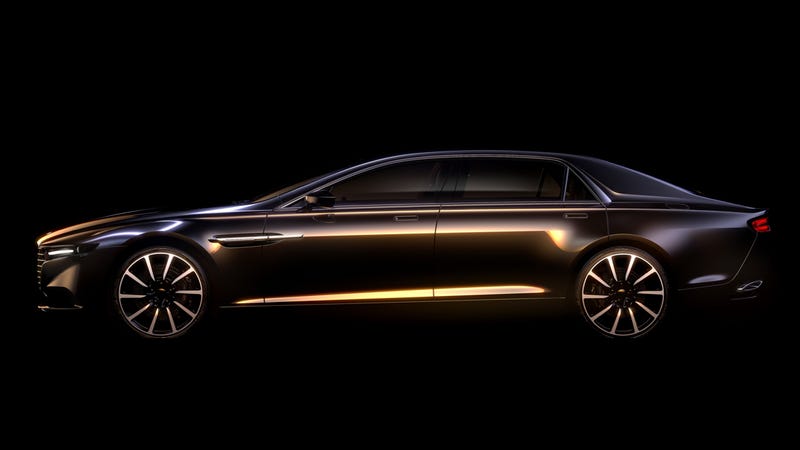 Aston Martin just released the first official pics of its reborn Lagonda, and if you live anywhere outside the Middle East, you're out of luck. Oh, and bring bags and bags of unmarked Dirhams.
Naturally, Aston isn't saying much about, well, anything beyond calling the Lagonda a "luxurious and exclusive super saloon" and confirming that it's built atop the same VH architecture that underpins damn near everything in the Aston range.
The Lagonda was designed by the same crew that gave the world the One-77, V12 Zagato, and CC100 Speedster, and will be hand-built in the same workshop. Sales are by invitation only, pricing details are confidential, and the buyer identities will remain anonymous – until they roll up in Monaco.