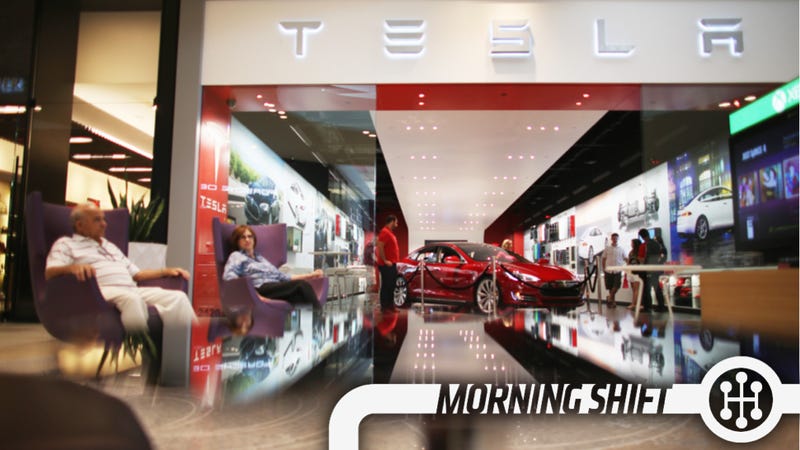 This is The Morning Shift, our one-stop daily roundup of all the auto news that's actually important — all in one place at 9:30 AM. Or, you could spend all day waiting for other sites to parse it out to you one story at a time. Isn't your time more important?
1st Gear: Tesla's Enthusiasm Problem
Tesla is a company that has yet to find equilibrium. At first, the market and the media and just about everyone who wasn't a TTB (Tesla True Believer) was bearish on the company. They exceeded those lower expectations by designing a great car and ramping up production.
The market then seems to have overcorrected in the other direction as TTBs and others drove the price way into the stratosphere, leaving Tesla with a market cap somewhat equivalent to if Jesus and Steve Jobs came back to earth and opened up a chain of fried chicken restaurants.
You could hear Elon Musk, usually the biggest TTB there is, start to push back against this in the last few weeks as he had to deal with people whispering that they'd build 7,000 cars in the third quarter, pushing earnings past the expected $0.11ish-per-share. He admitted the stock was overvalued for where they are at the moment.
Alas, the company only delivered 5,500 of Model S electric cars, which is still a great number. They also complained of entirely reasonable production constraints that had to do with battery supplies (which they're working to resolve).