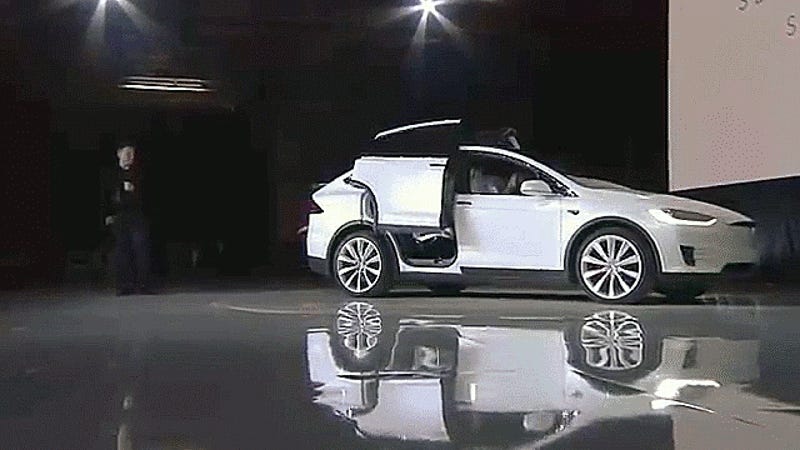 It's easy to forget that the Tesla Model X was intended to start deliveries back in early 2014. Now Tesla faces a legal battle after dropping one of its parts suppliers during development for issues with effectively engineering the "falcon" door system, in part delaying the launch of the electric SUV.

In the report from Automotive News, Tesla sued German parts supplier Hoerbiger on Tuesday for the company's inability to engineer the unique and complex "falcon" passenger doors on the electric SUV. From the News:
Tesla's lawsuit claims that Hoerbiger's design prototypes were riddled with problems, including overheating and oil leaks. The automaker says in the lawsuit that the doors "sagged beyond Tesla's specified tolerance levels" and "did not open with the speed or symmetry" that it requested.

This led to the automaker dropping the supplier in May of last year, months after the original announced deliver date for the earliest Model X orders, and seeking development elsewhere. The vehicle eventually launched in September of last year.