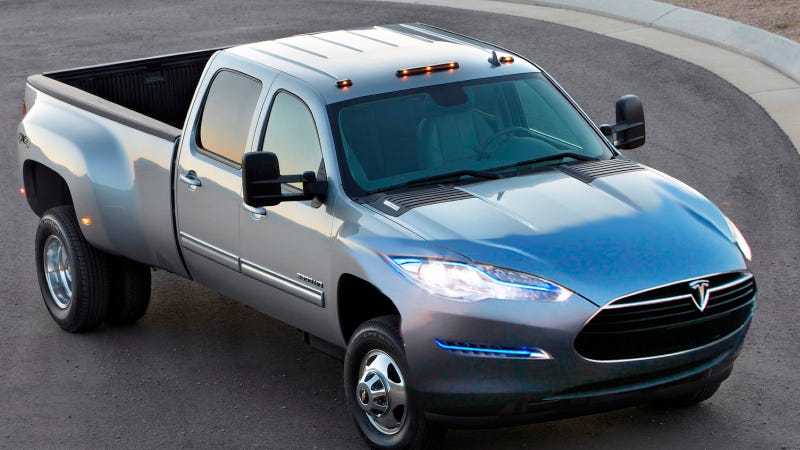 Move over, Chevrolet and Ram. A new challenger has appeared to take on the Ford F-Series in the truck game: Tesla Motors. CEO Elon Musk has officially announced that his electric car company will produce a pickup truck.
Musk made the announcement yesterday afternoon at a Business Insider event in New York. There, he said that the truck — which will likely look like an actual product people will want to buy and not the terrible 'shop I had to cook up myself because Jason isn't in yet — will compete directly with the Ford F-Series and other passenger trucks. He said it won't be a commercial truck.
The last time Musk mentioned such a plan, he was hopped up on pain meds. Since then, he's apparently decided to go for it.