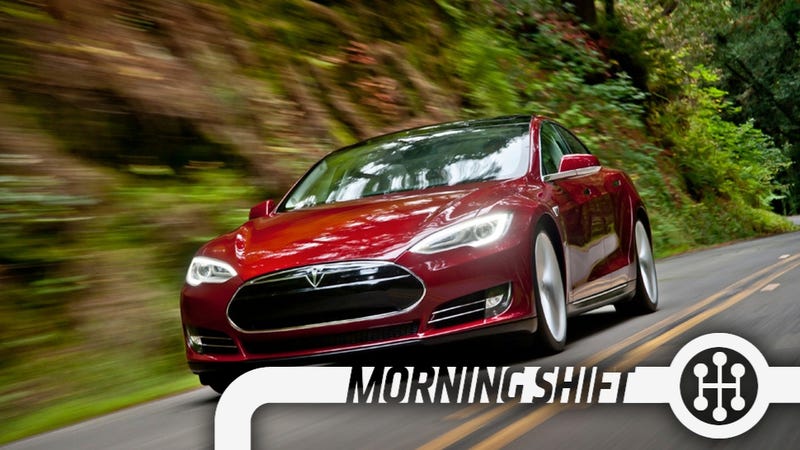 This is The Morning Shift, our one-stop daily roundup of all the auto news that's actually important — all in one place at 9:00 AM. Or, you could spend all day waiting for other sites to parse it out to you one story at a time. Isn't your time more important?
1st Gear: Consumer Reports Lavishes Praise On Tesla
Praise does not come easy from Consumer Reports, just ask Fisker… or I guess you can't because they had to fire all of their PR staff. So it can be taken with very little salt when they say it's a 99/100.
I spoke with CR's Jake Fisher who explained to me that the car actually scored 110 out of a 100-point scale, but that because of the limitations still inherent in owning an electric car (range, access to charging) they regularly subtract about 10% from a car's score. It's still the best score they've ever given, tied only with the 2007 Lexus LS but that car, according to Fisher, isn't even in the same league as the Model S.
Having driven the car myself for about an hour I can attest to it being quick, stylish, attractive, and exciting. Should we get one to review for a long enough period to do a full review on I have no doubt it would score extremely high.
This news comes not-so-coincidentally a day after Tesla announced its first quarterly profit ever. It's a bad time to bet against them and I would not want to be holding shorts against them.