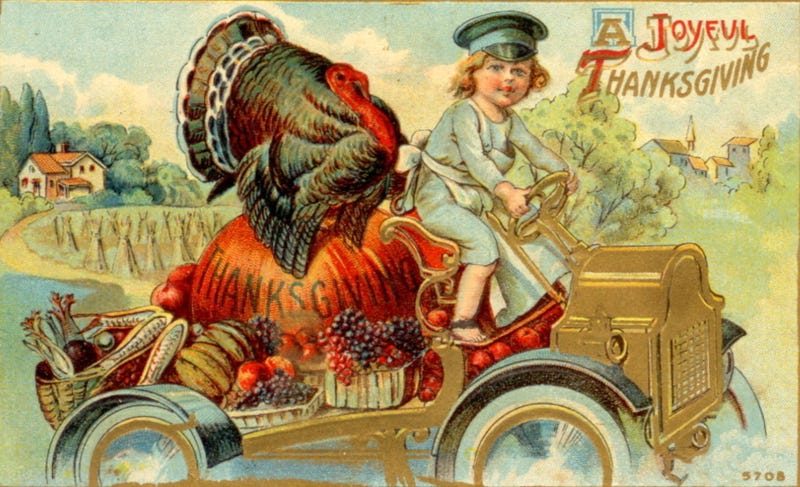 What's great about Thanksgiving is the family feast. Roast turkey, bourbon, pies, bourbon. What's usually not fun is the traveling part, so here are ten tips to make your voyage that much easier so you can get to the family. And bourbon.
---
10.) Pack light
You won't be leaving civilization. No need for supplies, nor your wardrobe. Just pack the essentials:
Pack only the bare minimum of what you need. The less you pack, the less stuff you can potentially lose or hassle with. Especially important when going through TSA or being paranoid about baggage handlers. If you can vacation without it, leave it at home. This also means going through screening, lines, and boarding quicker. In fact, if you can get away with it, don't even bother with carry-ons.
Suggested By: NotInDetroid, Photo Credit: V. H. Hammer