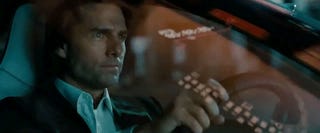 What might look like cutting edge technology today will be gone from our cars before you know it. It all starts with these ten recent innovations.
---
10.) Individual Driver Assists
Nowadays, you can choose driver aids such as blind spot assist, night vision or lane warnings from the options list. There will be a day when all those sensors, cameras and laser beams will be integrated into one giant system, a system that most likely gets rid of the human factor completely.
Suggested By: MrTheEngineer, Photo Credit: Máté Petrány/Jalopnik