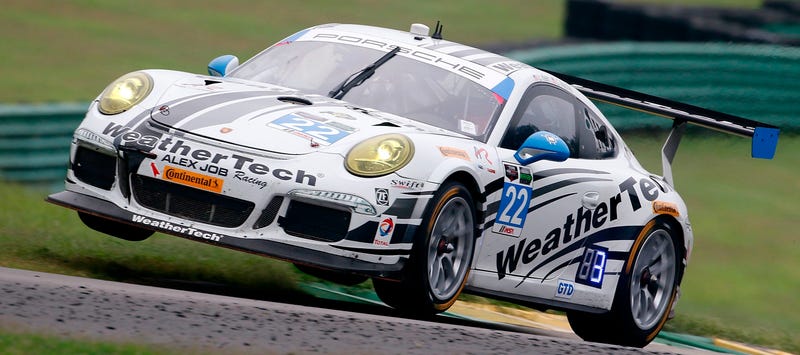 Companies go through insane lengths to give their brands the right image. Whether for a hardware store or a taco truck, there's always a car perfect for the job. These are the ten cars that should represent your businesses.

---
10.) A Woodie
What better way to show off your exemplary work as a carpenter than to ride around in a well-kept Woodie? And I'm not talking about those fake newer Woodies with the wood paneling glued onto the doors, I'm talking the real deal. The ones where if the wood is done, so is the structural integrity of the rest of the car.
Suggested By: Spoon II, Photo Credit: Brian Snelson via Wikipedia
---
9.) Land Cruiser J40
With a job or business model that involves exploring and traveling across rough terrain in the middle of nowhere, you're going to want something reliable, trustworthy, easy to wrench on, and something that looks the part. The J40 series Land Cruiser is just that.
Suggested By: Moonbattling Average, Photo Credit: Stephen Hennessey via Flickr
---
8.) A Rat Rod Truck
A well-built rat rod could be a great shop truck for any sort of speed shop, race shop, or auto parts store. With a reliable chassis, a modern powertrain, and the necessary rustic looks to accompany, one of these rigs could be a great marketing tool while also doubling as a useful work vehicle.
Suggested By: Pickup_man, Photo Credit: Greg Gjerdingen via Flickr
---
7.) Citroën Type H
These work vans are some of the coolest and purposeful work vehicles ever to roam Europe. With nearly 500,000 produced over a span of 34 years, there's no question as to the success of these vehicles. If you can find one of these for sale in America, scoop it up and make it yours. Its slotted panels and undeniably European looks will surely attract attention.
Suggested By: tapzz, Photo Credit: Oxyman via Wikipedia
---
6.) Mini Panel Van
If your company isn't in need of a full-sized work truck, the original Mini Panel Van is a great option to display your brand all up on. With over 521,000 units produced, this was another immense European success within the commercial hauling industry. Cute and unique, there's not much else to add that would help capture the eyes of potential customers.
Suggested By: TwinTurboTank, Photo Credit: Steve Glover via Wikipedia
---
5.) Divco Milk Truck
For a beverage delivery truck, you can't get more classic than an early Divco milk truck. Just don't be concerned when families start running out of their suburban homes expecting you to drop them crates of milk.
Suggested By: Mike Gallagher, Photo Credit: Bill McChesney via Flickr
---
4.) Ford Transit
Not only can the big boy Ford Transit work as a great transport and work van, but it can also double as a massive billboard. In fact, Ford will even let you design your own graphic and offer to apply it themselves before delivery. You can make it display whatever you want!