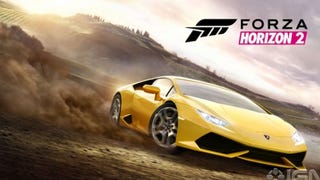 The best video game of 2012 that focused on music festivals and street racing set in Colorado had to be Forza Horizon. It was so popular that there's a follow up coming for XBOX ONE and XBOX 360. Except this time they're going to France. What's the festival scene like there?
I just got my hands on a real-live Xbox One and played a pre-release Forza 5 for several minutes. It sure looks impressive, with all the annoying details of real driving — glare, reflections, crap on your car — and there's a whole new physics engine and radically new approaches to AI. But it still felt like Forza.
Turn 10 is going nuts for McLaren, wheeling out a P1 for their Forza 5 presentation today at E3.
We've been watching Kotaku all day for the launch of the new XBOX ONE, waiting for some news that might relate to the racing games we love to play. Alas, the first glimpse of a game they showed was a McLaren P1 in what we now see as Forza 5 with two key easter eggs.