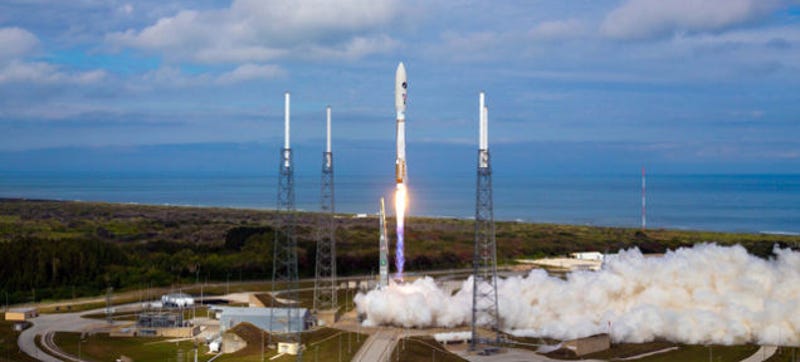 If all goes well, the U.S. Air Force's mysterious X-37B will blast off into space for the fourth time on May 20. But for the first time, they're actually telling us what the space plane will be doing—well, some of it anyway.
In an unprecedented disclosure from the DoD, we have finally been told at least something in regards to what the USAF's secretive X-37B spaceplane's goals are for its upcoming flight. Among other things, it will test an exotic form of thruster propulsion that could have huge implications for future space development.
After pimping Amazon delivery drones like an infomercial and throwing the F-35 program the ultimate softball, not to mention a series of other embarrassing screw ups, it looked like 60 Minutes was losing its luster. Yet last night's extra-long segment on USAF Space Command and anti-satellite warfare was well worth…
You may need a dually to tow a secret X37-B spy plane, but you certainly don't need a diesel engine. Or anything from the past ten years. God, I love heavy duty pickup trucks — tugging spy planes. [PickupTrucks.com]
After a decade of development, the Air Force plans to launch later this month the X-37B — a robotic spacecraft resembling a small space shuttle to conduct technology tests in orbit and then glide home to a California runway.